Zebra RFID UHF reader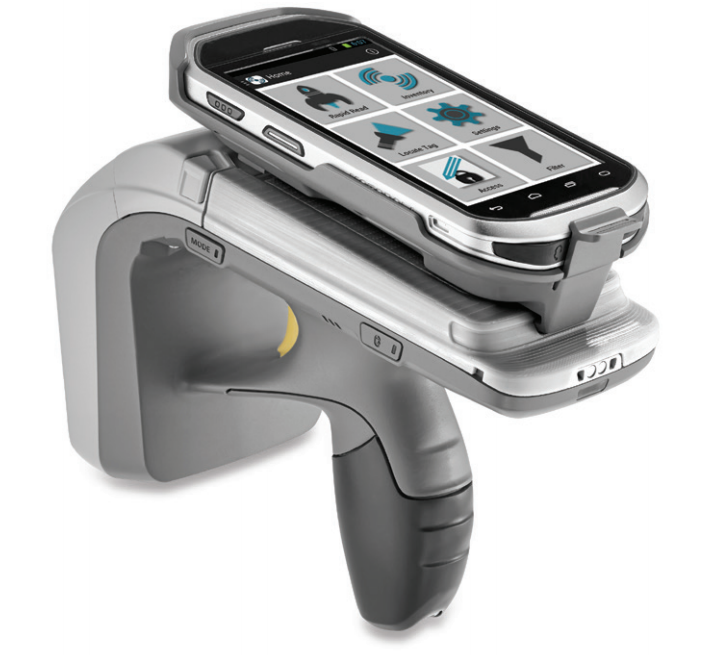 With RFD8500, you can enhance Zebra selection with enterprise-class UHF RFID technology and 1D / 2D barcode scanning technology.
Simply turn on Bluetooth enabled technology with your mobile device and connect the mobile device to the RFD8500 for a one-hand RFID reading solution or place the mobile device in a stand-alone pocket or RFD8500 case. With support for Android, iOS and, in the future, Windows, are a real investment protection, the RFD8500 slides you buy today will work with the devices you are using now and in the future. When it comes to performance, from the fact that I am capturing tags or RFID barcodes, the RFD8500 is able to capture tags and barcodes faster and easier, improving productivity, operational efficiency and service clients. The RFD8500 style can be admired. You can hear. Flexibility that your company needs. Performance you can count on Battery life is guaranteed. And value that you can appreciate.
Multi-OS and multi-platform
Take advantage of your mobile computing strategy and add world-class data collection capabilities economically. It guarantees the peace of mind that the investment you make today will serve your business needs tomorrow.
Rapid acquisition of RFID tags in various environments
With AutoMac and our innovative patent-pending antenna design, maximum read / write speed and coverage needed to maximize workforce efficiency.
High performance battery for full shift operations
Our unique power optimization algorithm ensures superior battery cycle times that ensure total power, even with intensive use.
Flexible connectivity options: Bluetooth or Match mode
Enable a real-time wireless connection to your mobile or back-end systems via bluetooth 2.1 or later. If a wireless connection is not available, the batch mode allows you to collect up to 500 barcodes and / or 40,000 RFID tags. Simply synchronize to load data from the RFD8500 to the host device at any time.
Switch easily between the RFID scan and the barcode
Users can simply tap a button to quickly switch between RFID and barcode scanning, maximizing ease of use and productivity