Motorised UHF RFID conveyor belt
with weighing system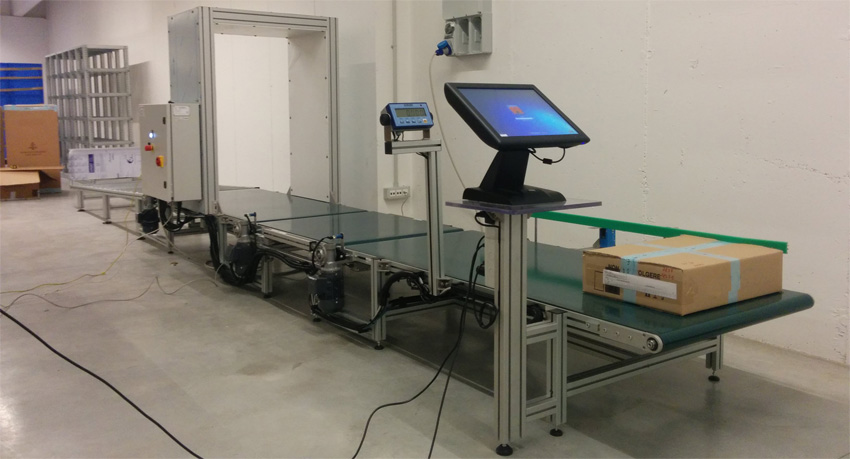 Motorised RFID conveyor belt with an high performance UHF reading system is designed, produced and supplied by IDnova.
Here an example of tunnel composed of three RFID conveyor belt:
first one 1800 x 800 x 400 mm;
second one 950 x 800 x 400 mm with weighing system;
third one 1800 x 800 x 400 equipped with RFID devices.
The system has a collecting sloping reel.