RFID Button
Waterproof and high temperature resistant HF RFID button.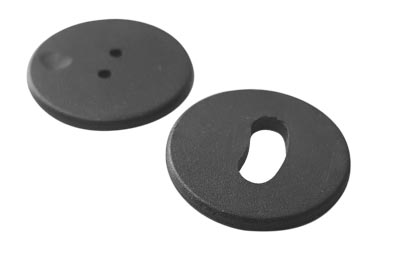 This HF RFID button has been thought to be used in laundry application because it's waterproof, high temperature resistant and it has a good read distance.
RFID button is perfectly suitable for laundry application. Laundry tag has a great distance reading, a very useful feature for tags used in industry. It has a flexible distance reading and writing (depending on the reader). Due to its global tuning it can be used in tracking of garments in the textile rental and dry cleaning throughout the world. The RFID button provides immediate and long term benefits to garment management in process and lifecycle traceability. Automatically reading of garments and provide a durable tag that could survive multiple washings.
Laundry

Clothing

Tracking

Identification

Hotels and Hospitals
| | |
| --- | --- |
| Operating frequency | 13.56 MHz |
| Memory | custom |
| Material | PPS |
| Size | custom |
| Weight | custom |
| Operating temperature | from -30°C to +220°C |
| Protection | IP68 |