TAG PASS
RFID Card for identification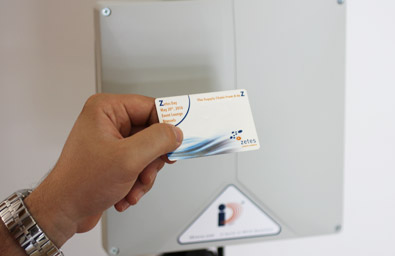 RFID card made of flexible plastic or paperboard.
Tag pass works as person identifier and qualifier and recorder of passage contactless by means of its RFID technology. It can be used indistinctly either outdoor or indoor, either neutral white or colour printing, shiny or opaque finishing, standard or customised shaped.
UHF technology is available for remote reading while HF or NFC for proximity reading.
User adjustable printing at the request of the customer.

UHF, HF or NFC technology are available.

Available either for indorr or outdoor use.

It can be matched with opening and closing devices as gates, doors and passages.

Entrances can be customised and linked to the type of user, timetable, intervals and different areas etc…
Entrance check

Museums

Conventions and expo

Events (music, sport, ecc)

Tourism (camping, resorts, ecc)

Gates and car parks