Smartrac Miniweb tag inlay RFID
RFID Inlay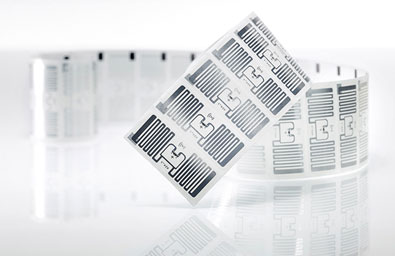 Ideal for Small Apparel Labels
SMARTRAC's MINIWEB inlays and tags are designed especially for apparel and supply-chain applications, and feature excellent performance and superior close coupling.
MINIWEB inlays and tags have a compact 50 mm / 2 inch form factor, which can be easily converted into small-sized hangtags and other apparel labels.
They are available with:
NXP U-Code G2iL
Impinj Monza R6 chip, which offers unique TID and enables pre-serialized EPC
Impinj Monza R6-P chips that come with an Autotune feature, which helps the inlay to work at peak efficiency, even in rapidly changing environments; they offer also an addon user memory and on-demand memory configuration as well as a kill function and easy access control to change tag information for store data, if required.
NXP UCODE 7 chip that offers unique TID, enables pre-serialized EPC and parallel encoding, and provides a product status flag
These inlays are compliant with ISO 9001:2008 Quality Management and ISO 14001:2004 Environmental Management, which ensure a reliable and state-of-the-art product that meets a variety of application needs, especially in the retail environment.
| | |
| --- | --- |
| Operating Frequency  | 860 – 960 MHz |
| Integrated Circuit (IC) | Variable |
| Antenna Size | Variable |
| International standards | EPC Class 1 Gen 2 ISO 18000-6C |