Grand Opening of the Disposal Plant 3.0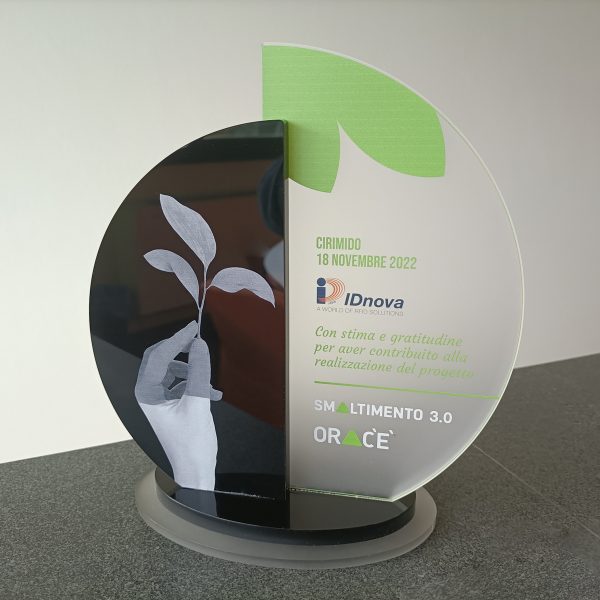 ORAC'E' Ecologistica rewards IDnova as technological partner in the creation of the new DISPOSAL 3.0 plant
ORAC'E' Ecologistica, a company specialized in the disposal of industrial waste, rock wool, asbestos and building waste in general, inaugurates an innovative disposal plant: equipped with the most modern technologies, the heart of the plant is a special GREEN SCAN capable of analyzing X-ray every single big bag, evaluate its content and any impurities and decide whether a big bag is compliant for shipment or should be rejected or reclaimed.
IDnova contributed to the creation of this futuristic plant by providing the technology on which the advancement and traceability system is based on: each big bag is encoded using special bands equipped with RFID chips; the system, communicating with the antennas and readers positioned along the system, detects automatically and precisely the passage of each big bag.
Thanks to the RFID technology it is possible to trace the life of the individual big bags and to allow the operators to operate in maximum safety as the plant is completely automated.
Once again the RFID technology proved to be of great help for a special application:
other optical recognition technologies would not have been effective as the dirt, the work environment, the random positioning of the big bags would not have allowed identification with visual codes.
IDnova & ORAC'E' companies for the respect of the environment